Cedar back walls, with steel roof I beams overlapped. Post are for more shelving..
(Below is old style and has been changed)
Walls on side and back over 4 - 7 feet thick. Dirt roof is over a foot deep with waterproofing and insulation underneath.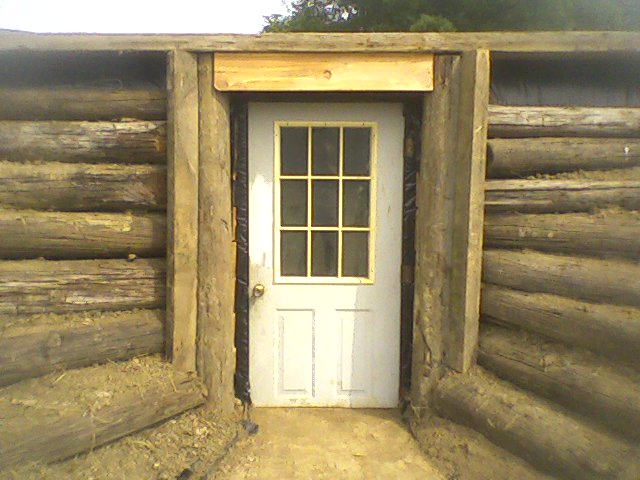 This design, on the front keeps most of the weight off front walls and sends water away from cellar..This will be removed when second door and outside cover is added..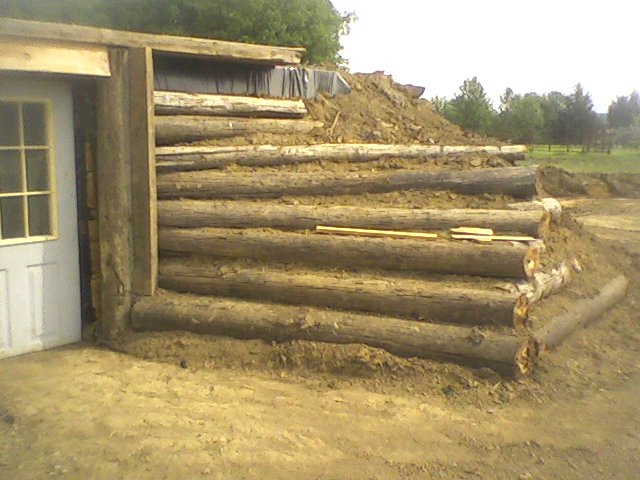 Post fanned out to carry water away from front of shelter.